DOWNLOAD OUR FREE WHITEPAPER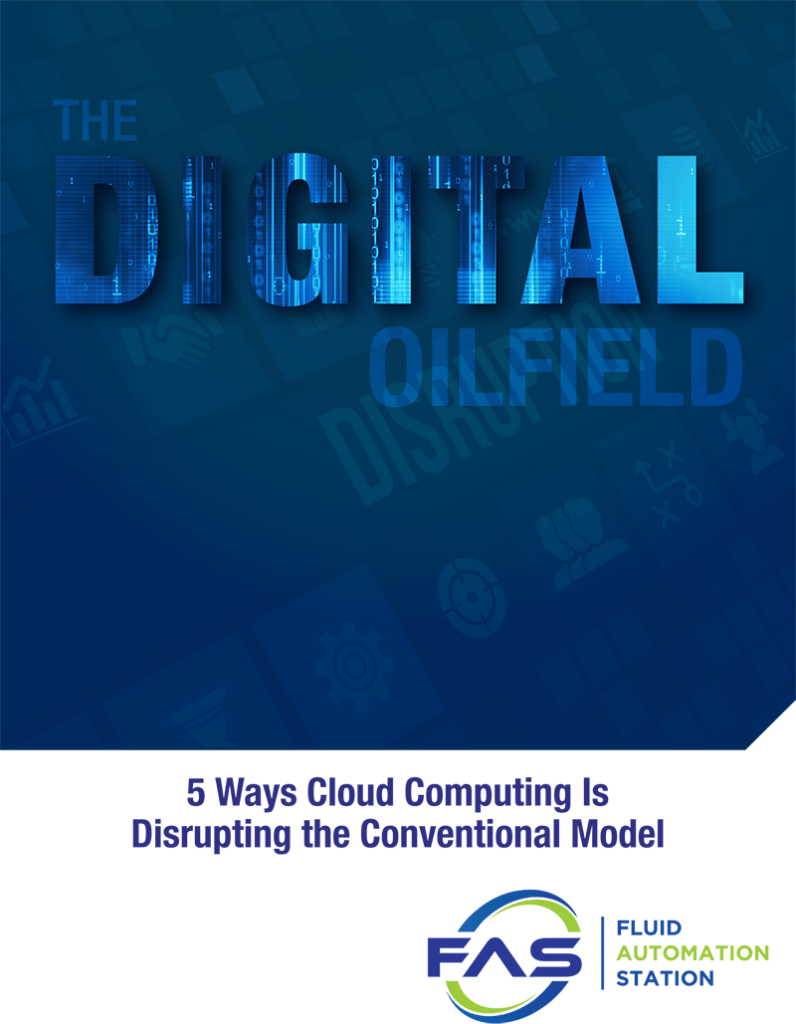 Over the past decade, oilfield technology has progressed rapidly. With cloud migration, previously manual processes are now being automated, allowing Oil and Gas operators to optimize and scale their operations while reducing their bottom line. In this whitepaper, we'll discuss why cloud-based solutions are so crucial to the upstream supply chain, and how E&P companies can leverage cloud data to improve their global operations.
Fill out the form below to gain access to our whitepaper.
"
After running the FAS (Fluid Automation Station) for twelve months on two frac spreads, a little over four thousand three hundred stages, the operation I oversee has had zero non-productive time related to fueling of equipment. Compared to hand-fueling from tankers, our estimate is that we get twenty additional stages per month put away, and the FAS eliminates the HSE risk of having personnel moving in and out of the horsepower for hot-fueling. The automated consumption tracking also greatly simplifies how we comply with greenhouse gas reporting requirements. I couldn't give this equipment any higher recommendation."
Jim Kennedy

Rockcliff Energy, LLC